Exterior Painters in London
The exterior appearance of your property holds significant value. It offers the initial impression to visitors and sets the tone for the neighbourhood's perception. If you are searching for exterior painting services in London, consider Capital Painter. Our team of professional exterior painters utilizes premium materials to guarantee that your property exudes elegance, cleanliness, and a welcoming ambience.
Exterior painter near You
In the heart of London, where architectural elegance meets the hustle and bustle of city life, the exterior of a property plays an essential role in defining its character and aesthetic appeal. Our exterior painting services, tailored exclusively for the London audience, are designed to elevate the beauty and longevity of every building façade.
I would recommend Capital Painter in an instant. They have just finished painting the entire exterior of my house, including all brick, stone and woodwork to an extremely high standard. As well as being thrilled with the quality of the finish we were also highly impressed by the friendly yet completely professional attitude. A great job is done well.
Exterior Painting Services
Refresh and renew your building facades
All types of facades painting
Your building's facades are vulnerable to wear and tear from the elements. A fresh new paint job can effectively restore them, helping to return your building's exterior to bright and stylish splendour.
Restored metal railings look magnificent
If those metal railings are rusting and the paint's flaking off, it can really spoil your building's overall look. Our professional team will ensure that your metal railings look as good as new by using the best materials available.
Bring fresh life to your windows
Window painting & restoration
Our careful restoration methods can restore your windows to their former glory. Our professional painters use only the best materials for breathing new life into your windows with fresh new colours.
Refresh your outdoor space
Decking cleaning & painting
After a few years, your decking will look worn and drab. But, with our decking cleaning and painting services, it will look new again. We use the best materials to preserve the wood and keep your outdoor space looking great
Exterior painted by our Hands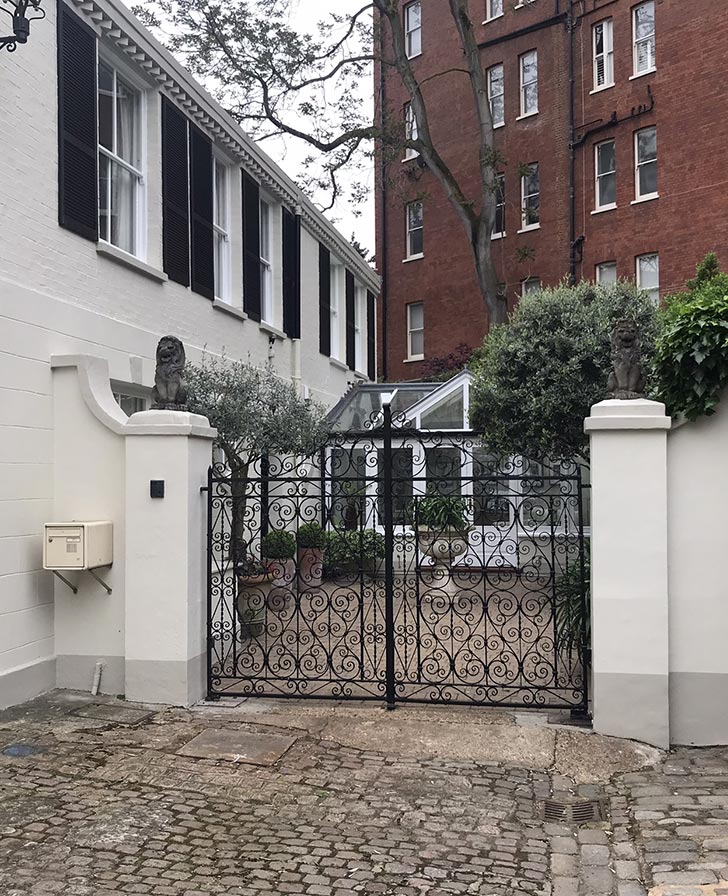 Let's bring your exterior to new standards
Capital Painter is the number one choice if you're considering an exterior painting project in London. Contact us today for a free estimate.